Taylor Hicks and his fan clubs, that is a story unto itself.
Who
is stirring the shit? That is the question. The
Caroline Lyders Fan Club
webmistress, Chill in all of her 'chilling' glory must have been having a more than usually irrational day yesterday.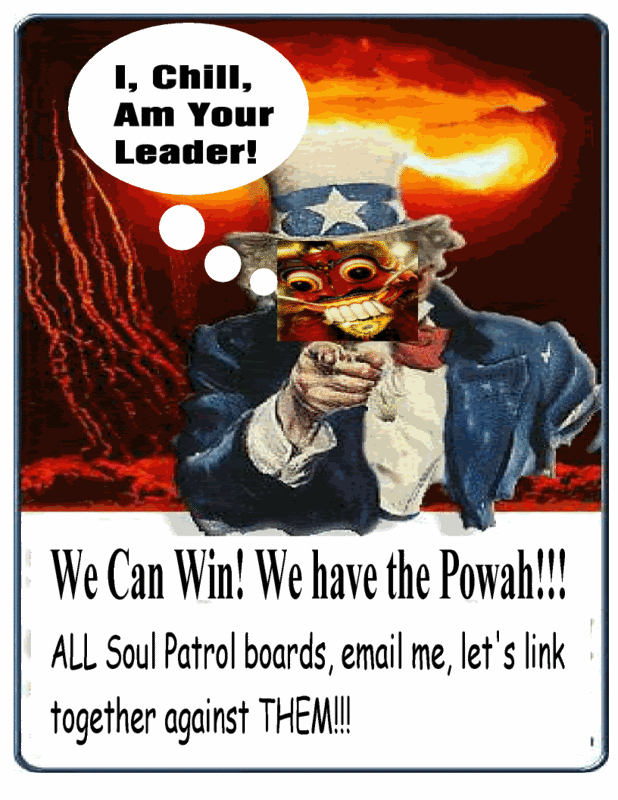 Taylor Hicks and the Tale of Two Women story was having a quiet moment over the weekend. Saying that, one would think Chill would be content to let those sleeping dogs lie. No, instead of embracing the very thing she claims to want for Taylor Hicks - the story to die and go away, she stirs the shitpot with her picture and her post and her inflammatory tags Saturday. Perhaps she's become so codependent upon this story and her inner battle with the (her view) demons involved that the prospect of this all going away saddens her. I mean, she could find herself spending much more time roaming about the house ranting alone.
Chill, in her first post proclaimed,
"....The end is here."
I said, "What"?
She wasn't talking about an end to the MFOYA story, no rather she was talking about an end to my blog and the MFOYA site and the folks who dare talk about Mr. Hicks in anything other than in a sexual reference. You see, the Taylor Hicks Tale of Two Women did get quiet, it's been passed from MFOYA to RADAR and then picked up on AOL.com. It's been talked about on the blogs, mainly in the hush hush chatrooms, but discussed certainly. But it was quieting down. Then yesterday, we have Chill, hearing some kind of ominous gong going off - in her head - tolling
the end
... of what exactly? I'm guessing she can only tell, so y'all go ask her if you have the time or the inclination. Granted you'll end up in her Forrest Gump Spam Box, perhaps tossed up on the site as an example of
who to throw stones
at next... so it's up to you.
Then there's that 'hate' part that her darling Lunatic Sergent Jeanni
was babbling about finding "all over" this blogspot. I say, come, come Jeanni, copy and paste anything found relating to this story in which I say anything negative about Taylor Hicks. Include hate filled toward either Taylor Hicks or Caroline Lyders. The only perceivable semblance of 'hate' on this blog would be the posts concerning Chill's site. Most of those posts though are not true hate, just observations made and snark directed toward that idiotic site called the Caroline Lyders Fan Club. The really asinine part of all of this, their complete and total denial they are the folks who instigated this blog war. Now they seek to make themselves pure as the
drivel
driven snow and pass the buck. Pull the whole, "I didn't do it Daddy!" Anyone with even a third of their brain know the story on those Fanatics.
Having no more, 'she posts on MFOYA', rocks to throw at me, now - and I love this one; I am a 'user'. I am using Taylor Hicks. How dear reader you might ask? Well, according to those genius hatemongers, I am after
something
and so I dare type his name in my blog posts. Wow. One of their new fake names or perhaps it's a real person, writes how she's discovered a way to put up Mr. Hicks name in blog posts and no one can see it! Yes you can include Taylor Hicks' name in the posts, therefore getting your site googled and the article read by the folks with the google alerts in place! This New Addition to the CL Fan Club writes:
"I figured out a way to put Taylor's name on your blog repeatedly without making it obvious.

Use a font tag and the color code to make the words white. That way they match the background and can't be seen without highlighting.

The color code for White is #FFFFFF .
Stunningly smart that one. A real crafty peach.
I hate to break it to them but it takes much more than including Taylor Hicks' name in a post in white to get it 'googled'. Then there's that matter of it looking like Taylor Hicks that. See, then you could do a paragraph like this:
Taylor Hicks put on one great concert last night! He performed three songs off of his album, Taylor Hicks and rocked the house! I love it when Taylor Hicks plays the harmonica and gets so sweaty! I try and imagine that he's soooo in the moood and it's all passion for meeee! Taylor Hicks will always be special to me, forever and ever! Last night I dreamt that Taylor Hicks and I consummated my love for hahahahha!!!
I am not making this up. As anyone can see, that just doesn't look right. Man, just when I think I'm completely getting bored with this little coven they come back with more and different insanity.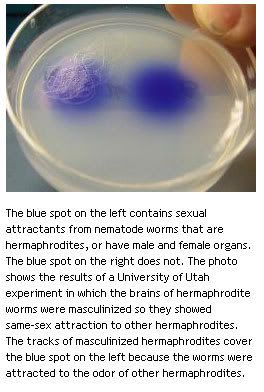 They are like this petri dish teeming with these fascinating new germs. It's similar to some kind of science experiment. You look through the microscope watching them swim about, and then one or more of them changes colors and shape.
Chill backpedals with the "using" of Taylor Hicks' name halfway through yesterday's little freak fest, uttering yet another pathetic, delusional "battle cry":
"Put the name Taylor Hicks, Soul Patrol, etc., in every blog post you write to get people to your site where they can read about Taylor and download his videos and pictures. Let these people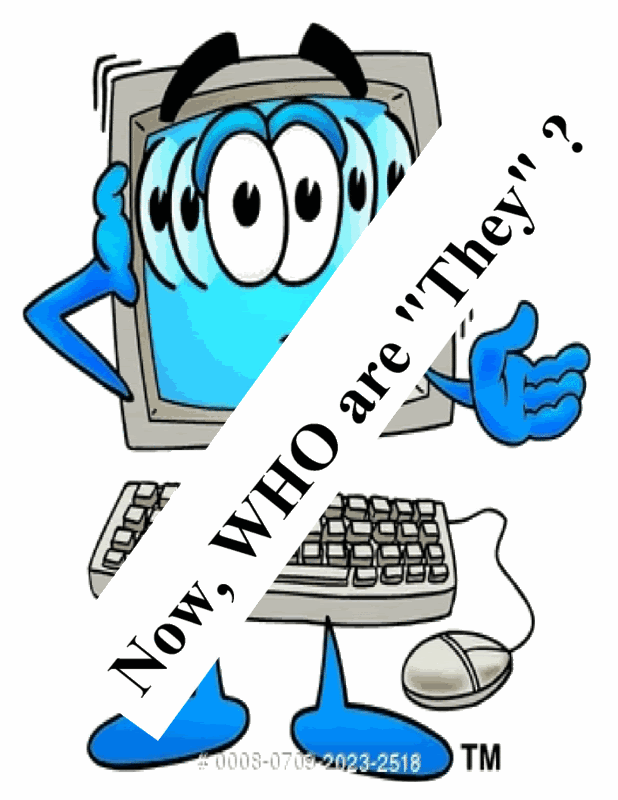 find out about the Taylor Hicks we all know and love and let them see you're not crazy. We outnumber them, you know that's true. We should not be intimidated!! We got the powah!! hahaha We fans need to stop worrying about all the bullshit the haters throw in the mix, such as saying you're using Taylor to draw people to your blog, blah, blah, blah. That's not using him; it's called marketing. :-) Every blog and message board out there should be doing the same thing. Get your voice heard! Let's take the internet crazies on!"
What is she smoking? Crack? Camel dung?
Seriously, who is the "THEY" she's talking about 'outnumbering'? I love her shout out to all the big fan sites to hit her email. Whodahell do you think you are Chill? Calling out to Boogie and the other boards to hit your email? Chill, you think those folk want to come
TO
you to rally for... what? Reading through what you're trying to do - elevate yourself to some kind of Hero for Hicks, some kind of Angel in white to save him from naysayers or even those like myself who dared to even talk to MFOYA is ridiculous. I remember a time existed in which I had no idea this 3-D teeming petri-pool of folks existed. That said, Chill has surely has me Blinded with Science. Here's to you Chill, Queen of The Science of Intrinsic Irony.
Wierd Science