I find this newly released compilation of material The Iceman, Magni Asgiersson, has offered on ITunes to be a lovely introspective piece. It feels and sounds like a body of work created by a man going through big changes in his life. There is a melancholy tone, an overall feeling full of longing and regret.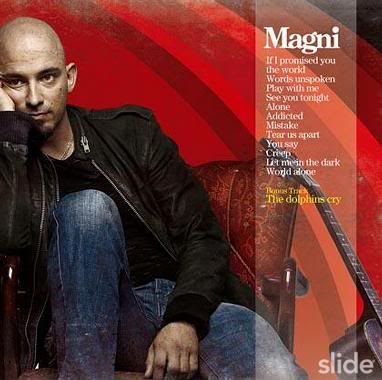 A story that unfolds rather like a non-visual cinematic piece, yet musically woven to draw the listener into his world, into his heart and mind. The music reads like a love story from a man to one special woman, yet through life paths they remain star-crossed lovers, doomed by the restrictions of this world, this life to remain apart.
Read more here:
Music Review: Magni Asgiersson - Magni
Magni Asgierrson releases his new album via ITunes. A haunting body of work that will invade your senses.