Taylor Hicks' long promised DVD, "Whomp at the Warfield" that was filmed in San Francisco's famed
Warfield Theater
is up for pre-sale on Amazon.com - again.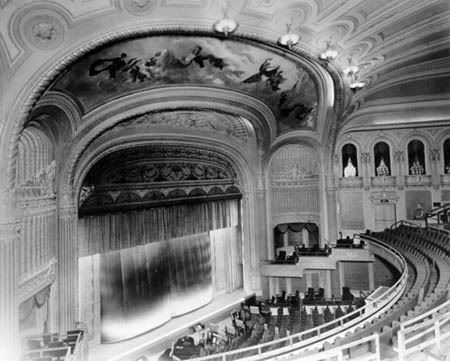 "Whomp at the Warfield" has experienced several misfires in actually hitting the sales market in its storied past; previous promises have ended in frustration for fans declaring interest in purchasing this DVD. I recall, just last year,
February
,the disappointment expressed by many in the on-line community when once again the fabled concert footage was dangled on amazon.com only to get removed with just the explanation: "This item has been discontinued by the manufacturer".
I don't recall any reasons for the removal of the DVD from the amazon.com sales racks except that perhaps sales were not what they might have been desired. Speculation ranged from the fact that "Whomp at the Warfield" was initially viewed on the HDNet Concert Series back in October of 2007 and folks who watched it perhaps taped it.
Considering that footage was viewed almost two years previous from that February 2009 pull-date, I find that particular argument hard to swallow. Too, if you're one of the folks who recorded it on your TIVO or whatever device you may have for that sort of thing, many fans should realize that for the most part, DVDs come with those extra touches such as 'making of' and 'behind the scenes' footage.
Now I have a slight beef with the article tidbit posted in
ainow.org
promoting "Whomp at the Warfield" as reading slightly deceptively. Granted this DVD might seem 'new' to anyone who has not ridden the Soul Patrol choo-choo since 2006, but for those who had stepped aboard and still hanging in the passenger compartments or for many who have opted instead to sit in the scenery viewing dome cars know this DVD nor the footage involved not 'new'. I guess though, you could argue that "Whomp at the Warfield" being called, "new" could be somewhat comparable to purchasing a nice used car, that car is NEW to you.
Anyway, this time, I hope for the sake of those fans still riding aboard the Soul Patrol Express, that come this February, 2010, the fans are not disappointed reading, once again, "This item has been discontinued by the manufacturer". To pre-purchase this DVD, show your support for the man many attribute to being the engineer of the Soul Patrol train, visit
amazon.com
to reserve your copy. At least while they're still on sale.