This item has been discontinued by the manufacturer.
Those the words on the
amazon.com
site when those seeking to purchase this umpteenth-time-promised video go to check on it. Now for those fans who have pre-purchased this CD, according to what I've been reading, they've received messages from amazon that they will receive their copy. (At least for now that's what they're told.) For those fans who were waiting for the actual proposed release date - they're just SOL, at least for the time being.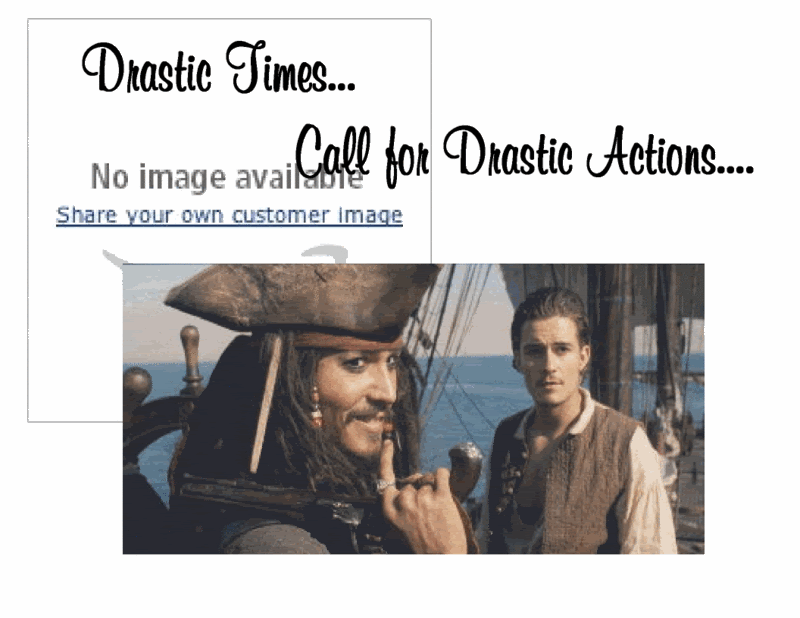 Taylor Hicks concert footage shot in San Francisco, titled, "Whomp at the Warfield", was initially viewed on the HDNet Concert Series back in October of 2007. This concert series also offers the viewer an opportunity to
purchase
the concert programs featured, through amazon.com.
The current collection of artists and bands in this
line-up
show a great list of shows to catch that I'm programming into the Tivo include the uber fab Ben Harper, John Mayer, Jack Johnson (March 1), Eric Johnson, Wyclef Jean, Bon Jovi and John Mellencamp (today). Accompanying their concert listing, also a link to many of them on the HDNet site to allow purchase of the concerts from amazon.com.
Taylor Hicks' "Whomp at the Warfield" hit the network in October of 2007. Yet, years later and how many promises that this video, to include an interview with Mr. Hicks, is once again pulled from the shelves. It confounds me what Taylor Hicks' camp of advisers or management think when they put a product up for sale, dangle it before their public's eyes and then repeatedly snatch it back. Is this some sort of 'keep the mystery alive' fantasy angle? I kid, but truly it is confusing as to the "why" behind the continual pulling of this DVD, and Mr. Hicks still yet to capitalize on the benefits of having that video available for public purchase. Even Jessica Simpson has her reality video available to her fans, and she's 'pegged' as a 'dumb blonde'.
Googling the links for this elusive DVD,
CD Universe
, has it up but of course, no image available, the site reads, "Our Price: $17.55 DVD For Sale Backordered since 11/15/2008". Backordered since when? Hitting the
Yahoo.movies.com
site takes one into Netflicks and Block Buster Video. What a waste.
In my on-line quest for more on this fantasy video named, "Whomp at the Warfield", I discovered some interesting commentary that bears inclusion in this post. One loyal fan prematurely and optimistically wrote,
"One thing we do know is soon the DVD release of "Whomp at the Warfield" will be out for us to purchase and we will able to watch Taylor in concert whenever we feel like it.

I can't wait to get the DVD pop it in the player and sit in my recliner (if my husband doesn't grab the chair first) and watch Taylor singing and dancing and entertaining the audience."
This was wistfully written by her back on a Sunday, October 21, 2007. She's been waiting to fight her husband for that La-Z-Boy for a long while now.
She may have an even longer wait as on Overstock.com "Whomp at the Warfield" isn't due out until 2037. Man, that's 28 year's worth of suspense over a DVD. By then, man we likely won't even have DVD players as we know them. If you doubt what I'm saying just wander over to
Overstock.com
and see for yourself. It's worth a giggle or two anyway.
Reading through the amazon.com commentaries I can't help but think what some of these ardent and loyal fans might be thinking after their writing such glowing praise for this DVD that may never be.
"Worth the Wait!, November 29, 2008"
That title of this review made me chuckle, because this dear soul had no idea what she was really alluding to at that time. She wrote under her title,
"A friend copied the HDNet video for me, but I've still ordered the official release!"
Yes, she did not want to be guilty of purely pirating this work from her Idol. She carried on with,
"Until we can get to another concert, "Whomp At the Warfield" will do just fine! Great to see Taylor in action, and it was fun to see the teens react to him and his awesome band. They loved the DVD and you will too!
I like how she's incorporating 'teens' you know that's the rage right now for those street-teamers for Hicks, rally on that the younger kids dig him too. Makes him more youthful, you see.
Then there was this,
"Blues, Funk, Rock All Here! Awesome Collection!, November 10, 2008"
By one of the more fanatical of Taylor Hicks' fans, I was completely entertained by this lady from California and her ardent attempts to denigrate any other Idol contestant and fully praise and uplift Mr. Hicks. Don't ever expect anything out of this gal but a true meaning behind the "Patrol" aspect of Soul Patrol - she takes it literally.
"I'm not sure what video "Cassie" saw, but 'Badge' and 'Nekkid in the Jungle' were *SMOKING HOT* awesome covers!!!!!!! My gosh girl, you better check your pulse because it was two of the hottest performances I've ever seen! "The Fall", a Hicks original, is a beautiful song - very poignant and definitely one of the highlights of the performance!
This is a GREAT collection which made for one high energy show! I highly recommend this video to all blues/funk/rock fans out there!"
She was responding to this post by another desiring to contribute her thoughts on the mysterious offering.
"Whooppee! After more than a year of promises! The Whomp DVD is finally released.
Really glad that a lot of fans finally have the opportunity to buy this oldie-but-goodie.
I've seen Taylor live at least a dozen times. Some good stuff on this DVD, but don't rush out to waste your money.
Lots of negatives on this release: My Friend (an upbeat but boring orig), The Fall (a very boring orig), Badge (lousy cover), Naked in the Jungle (WTF?)."
She was at least trying to keep in real in pointing out the time-line. Sadly she wrote that in the Fall of 2008.
A more current optimistic fan trying to help Taylor Hicks out wrote,
"He & his fabulous band feed off one another for some rousing renditions of both his originals and some covers. Extra punch from solos by the band members and Taylor tagging great classics into the main song. I'm excited to finally get this and his sophomore CD, which releases the same month.
Oh woe, alas not to be it seems. Although his new CD is still set to release on March 10th and he does have that music video set to debut - created by Jake Davis, featuring the song, "What's Right is Right" on February 17th. Perhaps "Whomp" was stopped so as to not compete with "What's Right is Right"? Now that's just silly. Comparing those apples to oranges, or at least tangerines to oranges.
For those 'Pirates' reading this post, Whomp on over to this site for your
Bootleg copy
of the DVD pulled off of Amazon.com. Ahoy Mateys time to Mutiny!
"I Can't Get No Satisfaction"
video created by thisshallbetheday