"Rainy days and Mondays always get me down"
, a line from a song by the uber Pop duo, The Carpenters. Granted it's not raining here in Big D but it is Monday.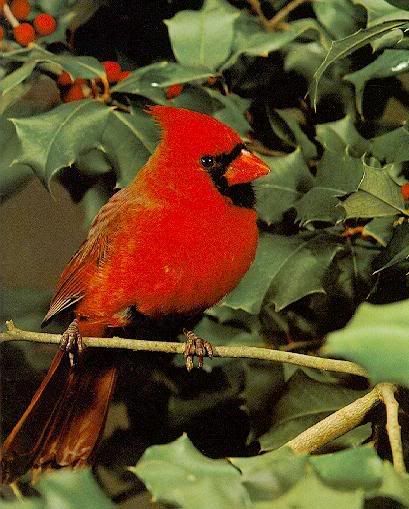 The Monday after Kurt Warner almost pulled off an historic - for the Cardinals - day in history. Almost, as my Pops always said, counts in hand grenades and horseshoes. What stood out yesterday for Kurt Warner and the Cardindals, exemplified by the likes of Larry Fitzgerald and that under-rated Cardinal defense whom naysayers said were not a good defense - this team has some serious heart and soul.
One thing's certain, it was one of the best Super Bowls ever, and one really entertaining football game. I plan to continue to follow the Cardinals next season if they carry this same basic line-up. Warner has talked about retiring, but I hope he hangs in there at least one more season. Man, I have utmost respect for Larry Fitzgerald, this lady's a fan! He's a beautiful, fantastic athlete on scale with the likes of Lynn Swan. I loved watching Swan, never thought I'd see someone matching his athletic abilities, but Larry Fitzgerald certainly does.
When I thought the game might go South for the Cards - Kurt Warner's Tony-Romo-esque intercepted pass that made Super Bowl history. It was an incredible run by James Harrison, a big hulking kind of a guy who gave it everything he had. Who knew such a big palooka could get it on like he did? It was one of those run backs that you don't get tired of re-watching; Harrison moving and grooving through the throng trying to nab him, narrowly getting missed, narrowly avoiding falling. I'm convinced without that almost freakish yet fantastic play, the Cards would have had the game. Note who ran from across the field to almost (there's that word again) stop Harrison. (Fitzgerald)
Salute to the Steelers who showed why they are the champions of the grid iron that they are and cheers to the Cardinals for showing such stamina and heart.
Adios Football season, August can't come soon enough.
Did you know there's a little bluegrassy blues band called "Redbird"?
"White Freightliner Blues" Redbird performs this Townes Van Zandt tune
"Ships" Redbird