Josiah's emergence into the spotlight as being signed with Warner Brothers Records, certainly stands as a unique phenomenon for someone coming out of an
American Idol
refusal.
Even though Josiah found himself a cast-off, he's amazingly found a way to make some sweet lemonade from the often bitter A.I. Kool-aide. News has it, that Josiah has an album due to drop in September. Truly an inspirational guy with a fantastic story.
Considering the fact the boy has come from a modest family of eight siblings, and had been living out of his car prior to his appearance on
Idol
makes this news even more incredible. His, a potential real life rags to riches Cinderella fairy tale. I can't recall anyone ever stepping into this show with a more touching and intriguing appeal than Josiah Leming.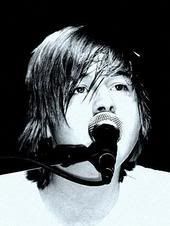 Naturally, my skeptical side wonders how much of what we saw on the television regarding Josiah was real, and how much was simply Josiah displaying some sort of savant genius in self-marketing. I know over at VFTW, he enjoys support for who he is and how he's coming across.
Sure, the producers of A.I. during the audition phase, noticed the potential use of Josiah's story as an angle to increase viewers. Thing is those same producers lacked the vision to carry him further on the show, a move that likely would have made
this
season one of the actual best in
Idol
history. It's stupid moves like dropping Josiah from the roster that have stymied the show and cast doubt over the show's honesty and credibility. Now, I'm not casting stones at some of the contestants this season that I enjoyed, instead I'm pointing out the loss in the exclusion of Josiah.
I see Josiah Leming's appeal rising from his representation of a bonafide modern day troubadour. Comparisons to famous artists past, Josiah's rather like young Bobby Dylan.
brilliant addition to youtube by ronniepooch
One of my favorite songs by Bob Dylan,
"Jokerman"
exemplifies Dylan's brilliant writing styling. Josiah Leming is showing some of that brilliance in his own songs. It's admirable witnessing Josiah's pioneering spirit, his reliance on his own heart, soul and natural talent.
Josiah, is taking that apparent disappointment from being ousted from the show and working the advantages handed him by the televised footage, in a way few others would have been able to do. He's letting that time on the show work for him not against him. He stands true to himself, allowing the strength and passion of his own dreams and ideals to stand. His tenacity and stubborness likely born from the life he experienced back in Morristown, Tennessee. Sure, at times Josiah may come across as arrogant, but consider this - you have to believe in yourself first to get anyone else to believe you. I admire the kid for his drive, for his sticking to that image in his mind of what he wants to communicate, who he is as an individual.
I finally got around to checking out his
Myspace page
out today. In a post he wrote in April, he lists some of his favorite things. Out of everything he wrote, I liked,
"i'd walk a million miles if i had to, to see the one person i truly loved. i put no boundaries around my capabilities. therefore my capabilities grow ( :"
He's not a mainstream type performer, but he has the possibility and potential to be much more than a Pop and mainstream artist. Josiah is more of a break-through type performer, one of those guys who could make an impact and create a change in a way of thinking about music, the music industry. Certainly his style won't appeal to everyone, but I don't think that's really Josiah's goal.
"Razorblades and Handgrenades" Josiah Leming, in Dallas at The Loft
video c/o katierooney
"Grace Kelly", a Josiah Leming fan favorite
(not sure whose vid this is)
"One Last Song" ...because I'm a sucker for pirates...
video c/o savvyparrowluv
This song by Bob Dylan, I aim at Josiah, the
lyrics
and thoughts behind this tune intriguingly fitting,to me, for some reason.
video c/o CoompleteUnkn0wn
Kudos, Josiah.