I know this seems in reverse, but it's more a 'thinking back' to The Beginning of the Day.
The Jason Castro supporters began lining up. The humidity and heat proved no deterrent.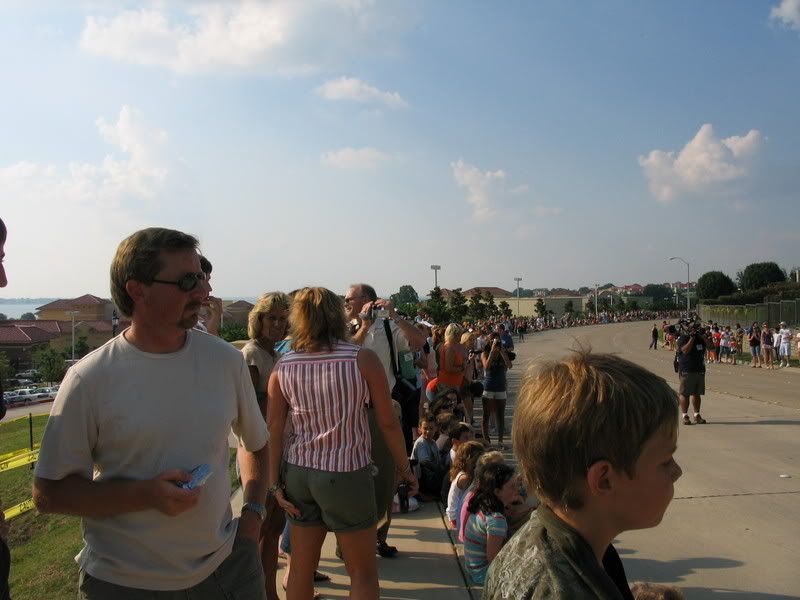 To kick off the Jason Castro Day parade, of course neighbors.go started the proceedings; being a big part of the local daydreaming boy's support group.
The parade had to include the local cheerleaders.
FOX 4 was on hand interviewing Jason's fans. (I had to disguise her identity...)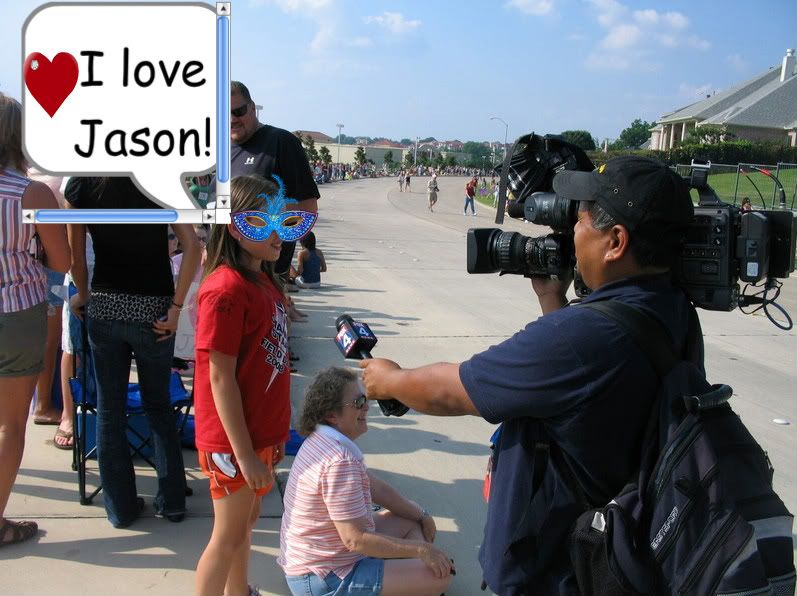 One of Jason's older fans - she was soon joined by several just like her. (Also disguised...ha.)
Darling Man, lugging around all my stuff, he's not real happy. (I have no idea why the size bars remain on the pics, oh well...)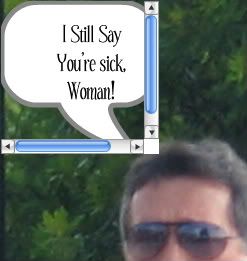 Home Depot handed out "We Love Jason Castro" signs to anyone walking past. The crowds move from the parade to the concert area.