Jason Castro on parade.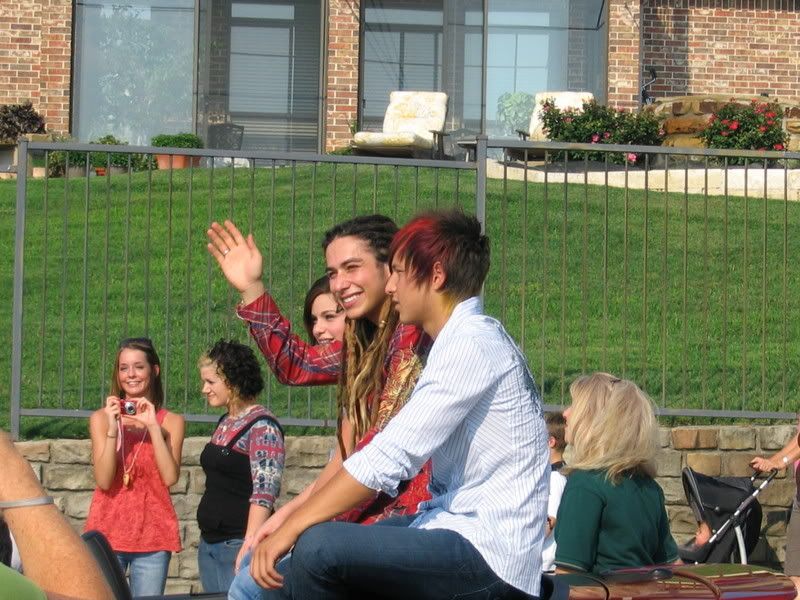 That's baby sis and brother, Michael sitting with him.
It's not a parade without livestock...
School's out and the Rockwall Dreadheads are here to Party!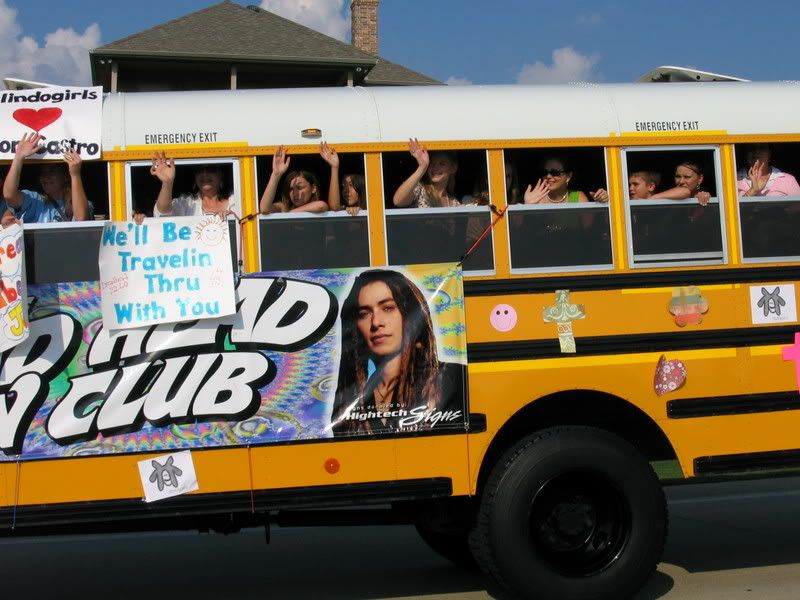 On the way to the stage area, bent on celebrating Jason Castro Day, I spied this guy...Nope not Jason Castro.
Jason Castro was to arrive much later with seemingly over half the Rockwall Police Department acting as his personal Secret Service.
Man, getting within range to speak to him impossible unless you were 12 years old, or a relative. I tried to send in Darling Daughter to snap some real close ups - but she wasn't having none of that. No new Webkins for her this weekend, ha.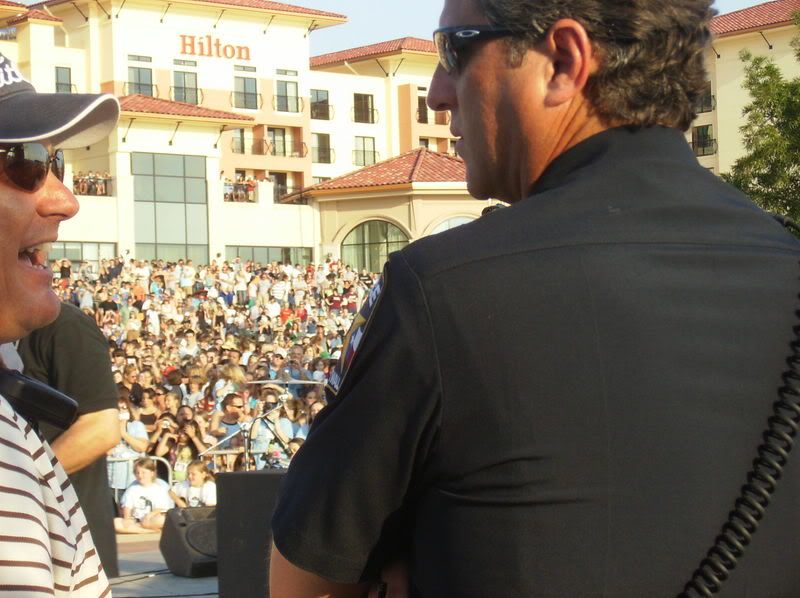 Seriously, I put on my best schmooze with one of the Security Guys, one of Rockwall's Finest, and yes, Fine looking...he rather resembled Alex O'Loughlin, in my opinion. That allowed me to pretty much hide in the shrubbery around the stage. At least I was inside of the temporary fencing, the fencing surrounded the stage area keeping the audience about 30 feet out from stage.
Yes, hidden under the canopy of an evergreen tree, lurking in the bushes, within a mere 10 feet of the Man of the Day; yes, moi,Secret Agent, IDOL BLUES blogger, snapped this nice little pic. My Sheer Will (or Jason was simply scared of the chick in the shrubs) must have rendered me invisible to the Castro eye, yes, Stealth Go I.
I was very, very quiet...
A few envious gals wondering why I got to hang out among the evergreens, shouted at me - I waved... my finger at them. Their pitiful cries got another one of Rockwall's Finest's attention - those yammering wenches. He told me to get back behind the barrier, about 20 feet behind me. My New BFF, Sgt.-Looks-Like-Alex-O'Loughlin told him I was OK. Didn't even have to toss him a $50.00, that's Texan hospitality. And yes, I am O-K. Capital O, Capital K.
Then there was this sweetheart of a guy, Isaac,
one of Jason's hometown pals, gave me a pass to the sidewalk. Hallowed Ground only allowed to security and close friends, family. Freed from the fronds, with evergreen stuck in my frizzing-in-the-heat hair, I managed to snap these shots. (Considering I haven't spoken to Castro's Pop in many, many years, I did not make that definition.)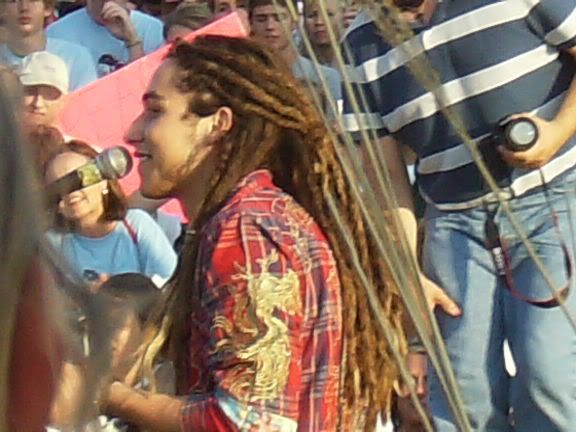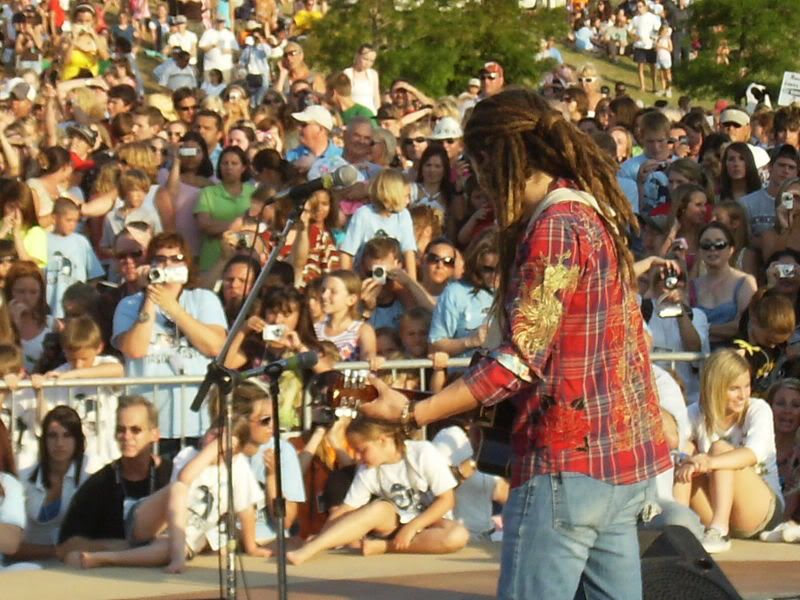 I was not alone in my quest to support and to snap pictures of Castro for IDOL BLUES. Darling Man was hauled along fortified with beer. I had him perched on a wall to the front of the stage about 150 feet out to shoot some video. He had to go that far back to get elevation to be able to take film over the thousands of folks swarming the area. Some of the footage is wobbly, he's balancing on unstable terrain...fortified with beer. (Coming soon.)
I must say we were amazed by the turn-out, and so did Jason appear to be. Much of the time as he addresses the crowd he acted overwhelmed by the show of support. He said, when asked by the Mayor, how he felt,
"(it's)almost too much love for one person."
Castro, kept looking around and saying, "Wow". "Wow" indeed, Daydreaming Boy.
Folks were arriving by car, bus, boats and helicopters.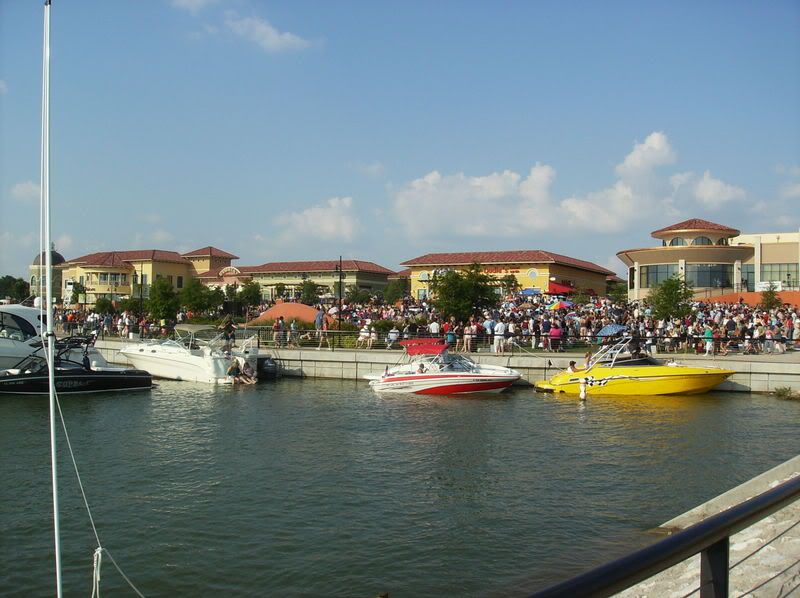 In the near 100 degree heat they started coming about 3:30 p.m., and kept on coming throughout the evening, it was amazing and astounding.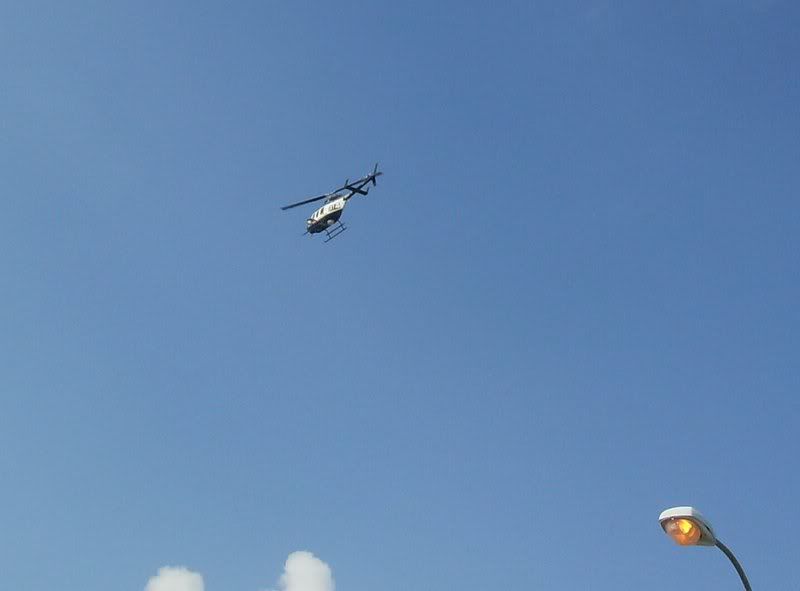 "Daydreaming Boy" was Jason's first selection in what was suppose to be a three-song set. He threw in "Deep in the Heart of Texas" at the end for everyone to sing/shout along with him. You can catch Jason singing "Over the Rainbow" and "Deep in the Heart of Texas" in this video presented by
Rockwall Loves Jason Castro
. Click the link, and you'll see his parents, Betsi and Rene, they are standing behind him.
This link,
MYFOX 4 coverage
provides a brief report from the beginning of the event, folks were still streaming into the area. Supposedly a reported 15,000 showed up. It certainly seemed like a lot of people. I read someplace, rickey.orgs I think, that there were live streaming feeds playing about the event, but haven't found them on-line.
Jason's brother, Michael stayed out of the stage area, preferring to hang out with friends in the crowd. He had his hair pinked. Man, he's a magnet for the girls, he had a continuous ensemble following him all over the place.
"Party on the Patio" ZZ Top
video c/o boelin
I'll be up with Part Two...soon.