American Idol
Top 4 Week and Jason Castro is in the cross-hairs of the
A. I.
Big Guns; this fact noted all over the internet and physical press. Speculation, not without merit Castro poses a direct threat to the Double Dave Extravaganza allegedly already planned. Tonight, viewers will see Jason Castro performing under high stress, his fans holding high hopes, this blogger included, that he can overcome the odds.
As a show of support for Jason Castro, A & M University will be holding a "Vote Jason Home" podcast, available on Texas A&M on iTunes U by clicking here:
Aggie Maroon Out
for Castro. Contacts for this podcast, Olga West, Texas A&M's Division of Marketing & Communications, (979) 845-4600 or email: olgawest@tamu.edu or Sherylon Carroll, (979) 862-2369 or email: s-carroll@tamu.edu.
Should Jason Castro continue to the final three, it seems that Texas A&M University would be sharing the "Hometown" billing with Rockwall, Texas. Castro will perform live and FOX would tape the "American Idol Maroon Out" from the east steps of the Jack K. Williams Administration Building, beginning at 7 p.m. (CST) Thursday. Fans are encouraged to attend. Attend and wear the Aggie Maroon. Gig 'Em Jason! WHOOOOP!
The city on the lake, Rockwall, Texas will hold Jason Castro Day May 9th should Castro sneak past the show's machinations to make it to the Top Three. The
Rockwall Herald-Banner
article says, that tentative plans are to host Castro's return at The Harbor's amphitheatre on Friday, May 9, at 4:30 p.m. Tentative the operative word here as Castro is in a fight against a juggernaut of a television show that likes to have its way.
On a lighter note:
"High Hopes"
by the first 'Ol' Blue Eyes':
video c/o ramssax"Just what makes that little old ant
Think he'll move that rubber tree plant
Anyone knows an ant, can't
Move a rubber tree plant...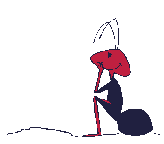 But he's got high hopes, he's got high hopes
He's got high apple pie, in the sky hopes"
Keep the Faith, Castro.
Check out my fellow Castro fan blogger's recent blog regarding PaulerGate
HERE
.