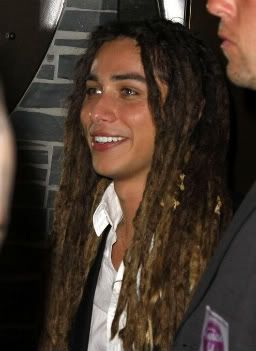 American Idol
is hitting the press and trying to smack the viewers hard and heavy to set the results. It seems expressly obvious what the producers desire as the eventual outcome. It is nothing new, the attempt to sway the public and the vote. The show almost bent over as far as Taylor Hicks does when he "Ray Charles" a 'Woo' to knock the Soulman off, but as witnessed, that year the public could not be denied. Last season nobody really cared what happened after the situation with Sanjaya and his leaving the show.
This season it has been the goal to set the finale with a
Double Dave
Extravaganza and the Pizza company better start trying to gear up to match the show with a weekly special.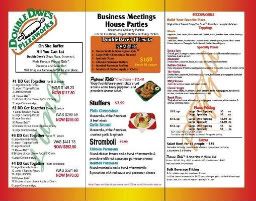 Hey, I like mine extra cheesy, like this show.
In an article posted in HuliQ.com the story picks up recent commentary being issued widely by Simon Cowell, in which he utilizes time in the interview to promote the Summer talent program,
America's Got Talent
to talk A.I. You know, just like that childhood game, the viewers are suppose to do what 'Simon Says'. Simon is saying, whenever a mic is in front of him, it will come down to David Archuleta and David Cook. He dismissed, in a recent article, Syesha, for not having a sufficient fan base to continue much further, he completely ignores mentioning Castro.
Interestingly, Taylor Hicks said, while at the Kentucky Derby, to
courier-journal.com
he's rooting for Wee Archie. Taylor compared him to Wayne Newton, ala "Danke Shoen". Perhaps Taylor was wearing his
Worster shirt
underneath the baby blue one. Yes, Mr. Hicks I see the resemblance. Bless you, that made me laugh.
video c/o jpwegner
Looking back to one of my favorite seasons of this reality offering, season five, week four proved the ultimate shocker week. During that season Chris Daughtry was voted off due to Elliot Yamin stepping up, delivering fantastic performances that week. Blame could be levied too, toward Chris' fans as being too cock sure he was a shoo-in for the win and the finale. It's been written, his fans fell into the type of voting mindset we Americans often fall into during our elections: Voter Apathy.
This season the ultimate in shockers would be to see Little Archuleta voted off the show but the crazily more likely shocker would be David Cook. Archie is in reality a rather bland and unexciting performer, and face it, his singing is uninspiring. Everything he sings sounds the same, all gaspy and breathy sans emotion. I'm thinking the viewing public might have become more enamored of his 12-year old looks, which might be the factor drawing a similar following previously enjoyed by Clay Aiken.
What bloggers such as myself are wondering, is it possible for Jason Castro to be blessed with the luck and the passion of his fans for them to direct their energies to securing him the number three spot like Elliot's fans did? Like that Beatles' song lyrics say, can Jason get by with a little help from his friends? Considering now that VFTW has thrown their support heartily behind him, including altering, temporarily the site's name which I think is a first time event, it might be possible. Every vote counts now. Timing is key, and I'm thinking this perfect timing for folks over at VFTW to jump on the Castro bandwagon.

Liz Lemon over at
Castrocopia
has set her front page with information for fans and voters to maximize your time and efforts. It worked for past Idols and could be effective for Castro. Check out her page and the
Gizmo
and
DialIdol
sites for information to achieve the maximum vote for the least effort. Regarding the Go-Phones idea, man, it worked for Taylor Hicks.
There is nothing I want more right now, regarding this reality show, in light of how the show overtly insulted viewers and darling Jason Castro last week than to see Jason rise to top three. Time this week to see how very fragile Jason's time remaining on this show is, and whether fans and Vote for the Worst can secure him the envied Top Three post.
"Fragile" Jason Castro
video by Hippiegeekette