Taylor Hicks' fan sites are keep on keeping on in their same old same old tracks.
Yesterday, that crazy side of me that just has to 'go there', sent me posting on Chill's. What did I expect? It's like that adage,
insanity is doing the same thing over and over again and expecting a different result
. It's crazy to even attempt to carry on any sort of dialogue with certain people. It is true I have had my moments of snarky fun at their expense, but man, ladies who live in glass houses...
Taylor Hicks has been noted as possessing some unique "characters" who call themselves fans. Several rival anything that could be made up in a fictional story.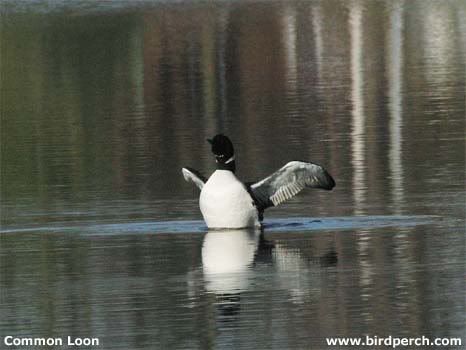 Some sites have referred to these colorful folks as
"Loons"
, when in actuality they're more like Muck Ducks, you know, the ducks that wander along the edge of a pond with beaks dredging the mud. I laugh at the 'loon' comparison since I resemble that remark from time to time myself, especially when I know I'm likely to step into a steaming pile of muck and go there anyway. Speaking of the 'muck', first time I stepped into the "Hicksian Muck" was late last year and yes, initially without my rubber waders. The whole fan wars thing that erupted among the Taylor Hicks factions was often funny, occasionally sad, sometimes borderline
"Misery"
movie scary, but always interesting.
I first met The Muck Ducks during my association with MFOYA. I had found the MFOYA site by accident through another Hicks' site. Upon first reading MFOYA I was struck by so many folks gathering in one on-line location to dance to the beat of this blogger. MFOYA was an excellent and sly storyteller weaving a web around their audience with a cunning that was Greek God Pan-like exceptional.
Admittedly I was fascinated at the mind(s) behind MFOYA and how readily readers were to either hate the site owner(s) or to follow them. MFOYA epitomized the fabled Pan, he the Greek God of shepherds and flocks; Pan was said to possess an ability to lead large flocks to dance at his whim and could also create panic and fear - but was also known for an ability to inspire and stimulate thought. MFOYA was just like that.
"The Stranger" Billy Joel
I disagree with any consensus that MFOYA to blame for Mr. Hicks possible drop in the Fan Ratings Department. I think it more likely some of the Fans themselves that are to blame for any of the cohesiveness lacking behind Mr. Hicks on-line. Fans like The Muck Ducks with their deriding witless, humorless accusations toward anyone that catches their limited level of consciousness in any facet concerning Taylor Hicks. Seriously surely reading some of their diatribes can't be an enticing inducement to join fan ranks, lest one be grouped with them.
"Guilt by associations", they like to quack to the world - or anyone who might be reading them, in their Salem-witch-hunt mentality, as they strive to define who is a fan and who isn't by associations. Thing is
on the forum
provided them by their webmistress, they are allowed open and full reign. Man, a day with these Ducks will suck the ever loving life out of any enthusiasm regarding even mentioning you might be a fan of Taylor Hicks.
Now what's really funny is that these two Muck Ducks imagine I
owe
them an apology. For what, and who the hell do they really think they are anyway? As I said previously, she who lives in glass houses... It tickled me and made me chuckle reading the mucky diatribes. Thing is, I never apologize for speaking the Truth. Yes indeed, "...the truth will set you free", as one of the Duckies quacked in her closing comment, yesterday.
I understand why the webmistress continues with them, they fit the structure of the site. She rarely writes more than a sentence or two and The Muck Ducks fly off on all sorts of tangents, letting their minds flap all over the white space of the site, brain cells happily bouncing among the fonts and pixels.
One of the Muck Ducks resorted to petty insults and of course had to attack me in a way she thought would create the most pain. Yes, she called my site boring. Boring to her because it's not a rambling monotone featuring her inane and ceaseless vapidly punctuated Taylor Hicks quacking. This site is not a venue for endless myopic and muck-minded written diarrhea concerning what these Mucky Duckies view as True Fan behavior. I mean if it's not about them, man, it is booorrrring. (Wow, possibly this blog will be more interesting, since egads, it is about them!) One thing is certain, I'll abstain from ever resembling the likes of these curious fowl women - folks you'll never hear me patting myself on my delusional back for all of my 'evidence files' and imagined CIA, FBI skills such as found within one of the Tormented Soul's ramblings.
"You May Be Right" Billy Joel
These are a carnivorous breed of duck. They eat their own. In the midst of one of the Fowl attacks on my persona, one of their regulars was assaulted. Perhaps the imagined smell of blood through Duckie dears' haze of monitor glare sparked some sort of primeval lower brain function. She resorted to attacking a real and complete Taylor Hicks' fan (henry8) just out of proximity, I'm thinking. Livid in her judgmental mind the fact that henry8 visits here, and dared visit a site not 'officially' sanctioned by the Muck Duck sisters. Yes, henry8 trespassed and for that she was savaged by the blind, narcissistic ego-maniacs known as the Muck Duck sisters.
This one's for henry8:
Yes, the shark, he has big teeth dear, but Ducks, only a loud quack.