Taylor Hicks fans are doing what they sometimes do when the guy starts making some media waves.

You know what I'm talking about. Anyone who has stepped into any fan board associated with that reality show has seen the way the tides ebb and flow; they've witnessed the types of people who gravitate to that venue and follow the talent, with the Taylor Hicks regulars some of the most avid.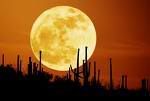 The reason for the current turmoil standing among some of the fans is ridiculous. It's a matter of over investment, a matter of fanatic versus fan behavior. There are satire fan sites that make it a point to mock
American Idol
due to the sheer over the top fan followings that sprout from the show. The folks that haunt the satire forums have coined a name for these folks; "FanTards". It's an urban slang way of indicating mindless and single focused thought processes toward the object they adore. Many might very well be 700 Club watchers with the way some attribute religious qualities to their object of devotion.
Veering from the more ardent fan's perspective surely to grant you condemnation. The very fact they think they are able to hurl that condemnation the very thing that the satire sites live for - for that is what "FanTarding" is all about. Oh, and the over the top gooey gushing, the fawning, the cult follower mentality, the frightening fan fiction, especially the 'adult' variety. Yeah, those some of the qualities that might get that "FanTard" title bestowed upon them.
"Condemnation" DePeche Mode
LYRICS
Everyone has two sides to them, I'm no different. Looking out last night at that big full moon it hit me. What hit me? No, not a rock from the neighbors for my stereo blasting; rather the why of my moods the past week. It happens every month. No not THAT - I'm writing about the Full Moon.
The need to just get out and howl comes over me, and even though I don't require a
Nair
shower - my fangs do seem to become more prominent - metaphorically speaking.
"Werewolves of London"
What is the 'Daddy' Watching part of the title about, you might ask? Well there is a certain resident in NYC (near 34th and Broadway and 42nd St.) who tends to visit IDOL BLUES often. I think I might keep him entertained, that or appalled. Another 'Daddy', an 'old friend'. Let's play guess who might
this guy
be? No Jeanni, it's not Aaron Ruffruff. Am I serious or am I just making fun....?