Taylor Hicks', soon to be released compilation CD, "Early Works" is off amazon.com but nobody panic. "Daddy's" disk can still can be found for on-line purchase at
Best Buy
. Yes, I hear you sighing with relief.
Taylor Hicks' fans, as a portend of what to come, I'm sure you already have heard there's a new Modern Whomp in internet land. The image bears a striking resemblance (should read 'exact' resemblance) to a logo that Gray Charles once had up on his now invisible site. I think that gal who ran Monkbot either helped design it or did design it. Memory fails me to the exact story. Unfortunately, all that is left from the Gray-days is this cryptic message,
"The keeping real of shit matters to some people, but it does not matter to me"
. That comment speaks volumes about Gray, especially to those who read him often. (Click image.)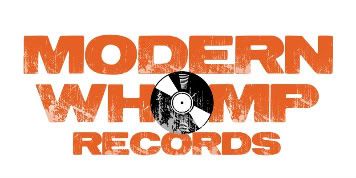 From the looks of things, as indications stood last week, Taylor Hicks might be about to bust wide with something new. Tell me, tell me, Taylor Hicks, tell me something good.
That Taylor Hicks, he's a real life Man of Mystery.
video c/o nocturnussx
You all behave out there.