Sadly it won't be me.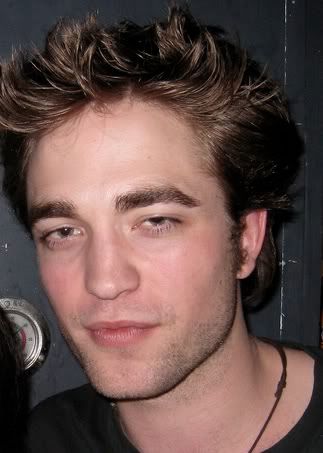 In this photo of Pattinson he's supposedly hanging out at a Canadian pub and he certainly looks to have been enjoying a few adult beverages. I do love loaded hot men. Pattinson has agreed to take the lead role in "Remember Me," which is yet another star-crossed lovers type of story without the undead, vampiric theme.
At least he won't be wanting to kill his next leading lady, whomever she might be.
His love interest has yet to be named but Allen Coulter, a six-time Emmy nominee (no wins) is in negotiations for the director spot. Perhaps with Pattinson as the lead he hopes to finally seal that nomination for a win.
Original script was penned by Will Fetters, currently undergoing a rewrite from "Rachel Getting Married" writer, Jenny Lumet. While he has a large fanbase due to his role in "Twilight," Pattinson hasn't moved on to other projects like "Twilight" co-star Kristen Stewart - she's up to play Joan Jett in the bio-movie, "The Runaways". Pattinson's had to contend with more than unruly hair, his scheduling conflicts have stymied his venturing outside the vampire franchise. "Memoirs"/"Remember Me" is also a Summit picture which should allow for him to work his schedule around filming his other projects.
Until this film is made, Pattinson will have to rely on two independent films he shot prior to his "Twilight" breakthrough to allow fans to see other alternative sides of Pattinson's acting abilities. "How to Be" is currently making the film festival circuits and May 8 the release date for his anticipated Salvador Dalí biopic "Little Ashes".
Robert Pattinson: I Can Haz Cheezburger:
"Love Songs That Kill Me" Cinema Bizarre
(love their hair)