GuideLive Dallas
features and highlights the Jason Castro phenomenon that's taken over Rockwall, Texas. Darla Atlas covers the story from the city on the lake and how the fans have mobilized to vote Castro to the top spot of Idol. Gone are the days of 'Idolly' eating custard at the local hot spots, the fans know what their mission is and how to go about keeping Castro on the show.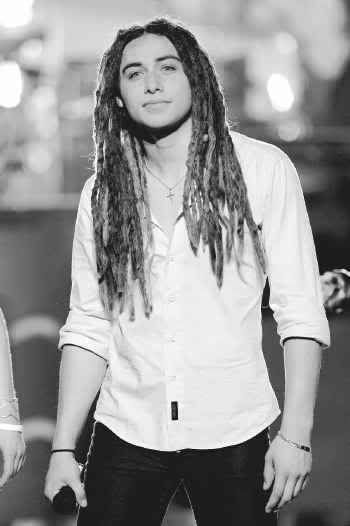 The dual phone technique, multiple phones, one reason we saw Taylor Hicks take season five of this show. Man, the Go-Phones and all house phones at my place were redialing like our lives depended on it. I bribed friends and neighbors (plied with wine) to come to the aide of the Soulman. That's what it takes to get your favorites to the top seats on this reality show. Once the top twelve hits, no longer is it a singing competition so much as a popularity contest and semi-sporting event.
There's also the on-line campaigning to consider; this carried out in forums as well as "internet press" to appeal to the masses checking out the show. He's had homegrown support from Dallas in the neighborsgo.com blogs ran by
Dawn Redig
, and on the
American Idol
boards he has a lady friend from Oklahoma proving to be an able 'campaign manager'. There have been a few misses but those issues resolved and covered before they could create any ill will. On indicator of the who and what regarding taking this show is to watch that board. It hasn't failed yet to prove the fans' support and how the contestants will finish the season.
Darla writes in her article, regarding the positive attitude, the 'can-do' spirit of the folks in Rockwall.
"Out of Nowhere"

That positive vibe helps, but the fact that he's made it this far on the show is almost inexplicable. He wasn't featured during the audition rounds; nobody in the TV audience heard him sing until after the top 24 had been announced. And the Rowlett High grad doesn't have the typical bombastic, showy Idol voice of past winners. He doesn't even have much singing experience: Mr. Castro, 21, started pursuing his talent just last year, while working on a construction science degree at Texas A&M.

On Tuesday nights, it's not just Jason Castro whose lungs get a workout. While he's singing on American Idol, fans in Rockwall are rooting him on.

"He'd just go and hang out in the park and sing by himself, because he didn't want to embarrass himself," said Laura Allen, a close friend.

Now, his audience is in the tens of millions. Total strangers show up at the Rockwall parties to watch him on TV. And in Los Angeles, getting mobbed by screaming fans has become the norm."
Jason Castro may not have the education in music that some of his co-contestants have but he does have something that aligns him with the likes of past winners like Taylor Hicks; heart and soul for music. He has felt drawn to communicate with his music in his local church, then in a leap of pure faith entered the
American Idol
competition. His reliance on that faith has taken him this far. Tonight Castro competes to remain on the show and go on to the top five.
I asked from the first moment I heard Jason was entering this show, how far will he go? I know this boy is working hard, he's a come-from-behind entry in this show, he's an underdog considering his competition's resume's. The folks still in the competition have years more experience than he in the singing and performance areas. So how far he will go? That my friends, will be up to his fans to carry him through.
Keep the Faith Castro.
"Traveling Through" video c/o sora99252