The light is shining at the end of the tunnel...or is that merely a migraine coming on? Or death?
When Danny Gokey first found out about the song selection he said, 'I don't even know the words of the song'. Flashback to his
hometown visit
likely in his mind. Paula was his forever girl this week and selected "Dance Little Sister". Immediately I thought of Dwight Yokum, you know, like this:
But wait, that wasn't the song, it's Elvis Presley's "Little Sister" - which would have been amusing in a completely different way than the Terence Trent D'arby song that Abdul actually did pick. Hokey remembering his hometown visit and his hilarious attempt at being David Cook, obviously studied his notes, managed to recall all the words last night. Hokey Gokey hokey pokied all around the Idol stage while braying the song in his best Taylor Hicks/Joe Cocker imitation.
Randy articulated one of his twelve words, calling the performance, "dope". Kara wild eyed, and arm waving said the Hokester hit his 'money spot', Paula stammered out something like, 'I'm a choreographer...blah, blah, blah!' in defense of Hokey's never brilliant dancing. Simon, trying to maintain his right as the only sober one in the room, called Hokey out on the desperate prancing and that horrible tinny sax solo interspersed in the song like an out of tune after thought. "Toy sax", exactly.
At least viewers had a nice Pauler and Simon wrestling match to watch. I love when they get down and dirty. Ryan made funny with calling their antics that had to be taken off camera, 'going to second base or harassment'. Damn show could have at least let us see it considering we just sat through Danny.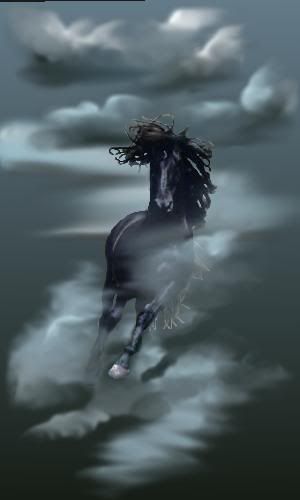 Lucky Kris Allen had two mentors, Randy and Kara. They or Kara, rather, selected One Republic's
"Apologize"
in hopes of showing off Kris' 'big vocal range' and what a lovely dark beautiful song it is, dark like Kris, how he's the Dark Horse or some other nonsense.
Kris sat at piano and was actually... not bad.
Randy pointed obvious saying Kris was showing 'us' the type of artist he could be. Kara brought the contradictions saying he appeared confident but said he did not come out swinging. Which made me wonder - boxer or briefs? Anyway Pauler said he hit a loud bum note. Simon brought me some love saying Kara had copped out as she picked the song. Kara had to try and haul out her musical credentials asking my man Simon if he'd ever had to interpret a song in his life. As if she has... Loved it, you could feel the hate. Joy. Simon continued with telling the Randy-Kara team they should have helped him with the arrangement and a lovely massive four way brawl commenced. Now that's entertainment. Hair pulling would have made it better.
Adam had Simon, was given "One", by U2, one of my favorite songs in the world. Had to acquire permission from the band; apparently the return was it was their pleasure for gLambert to sing it... Adam looked lovely all blue light (again) and his emo hair. Wonder what I'd look like with black emo hair... He began the song slow built to a gospel sound then took it down again. Nice and theatrical. You know, so gLambert. I know there are many who think he shrieks, is too screechy but I like it. He lets it all out, it sounds so freeing, like having good sex. Yes, my mind went
there
. The emo hair must be doing something to me. Love how his Dad and Mom are tearful. *sniff*
Randy wrapped up his ramble with the obvious, Kara called him an amazing strategist (what?) fought a moment with Simon (yay!) Paula went on about Simon and her miserable life (what?) Simon simply looked smug. I understand Simon, it's always good to be right and it's always good when it's all about you. Yes.
Hokey returns with his Taylor Hicks act in place, he selects "You Are So Beautiful" and all I could think of, in the context of this show, how imitation is not always the best flattery. Checking Gokey out for a moment, he must have read my comments last week (who doesn't?) and kept the whiskers that I sort of liked. But really, Hokey, no emails or calls, my heart belongs to another.
Here's who he tried to imitate:
This is what we got: "Ewe Har So Beautiful to Meeee"
Melisma, melisma, melisma. Darling Man, sitting in the office with me, just said this song the worst shit ever. Last night Darling Daughter began booing him before he had out two lines. It's how they roll.
Hilarious how the judges loved that with Randy going in descriptive triplicate (you know because he only really, really, really knows twelve words). Kara said it was stunning, and I really, really, really would like to see someone hit her with a stun gun. Pauler squeed her pants/panites/whatever, Simon disappoints me claiming it a vocal masterclass. Masterclass my ass.
Kris Allen picked "Heartless" by Kanye (watery video, oh well)
He pulls acoustic with guitar and really does much better with it than Kanye, whom I hate anyway.
Randy agrees with me, so I like him now, saying this better than original. Kara whined about the guitar now, but not in her selection, (where is that stun gun?) Kara "Why didn't you do that with apologize?" She continues to annoy me for 40 more words then Pauler commended him for picking a song about Simon. Simon rising to the compliment actually praises Kris and pitches Kris into the Top Two. Another judge brawl ensues. Yay.
Adam gLambert bringing the humilation for Gokey last week, picked Aerosmith's, "Crying". GLambert saunters, sashays, swaggers and purrs and screams like a big ol' emo cat; incorporates his best Elvis snarl. Standing O.
"Crying" (watery video)
DMan threatens to leave room if I don't put on my headphones while I'm reviewing this video saying, "He's a little bitch." Not a fan you may note, but then he hates everyone I like. I wave. He leaves.
Randy loved it more than "One", Kara, "Who hits those notes?" Pauler calls for free frequent flier miles, (what?) Simon sends him through to Top Two, but brings the suspense; we can never tell what really might happen. Ooo foreboding. Love it.
We are almost there folks. One more week.