Taylor Hicks seems to be missing in action these days; no word on his myspace site nor news popping up on-line. Regarding a release of any new material, the most recent information regarding his "Whomp at the Warfield" DVD was back at the end of last year. That same posting found on his website also reported a new Cd was in the works. Both were promised to be released this year.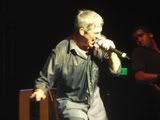 Granted this is only March, but time marches on rapidly, and it would be nice for an update. Thing is there may not be anything to 'update' the fans on - too that post has since disappeared from the site. The only new information relating to the world of Taylor Hicks was his
Regis and Kelly
appearance and his celebrity basketball foray.
March 29 he is still on the roster to perform at the Greenhill School here in Dallas, Texas but no other information provided outside of the School's website. I'd think Mr. Hicks or whoever is in charge of his postings on the Myspace page would have at least a mention on the website regarding this event.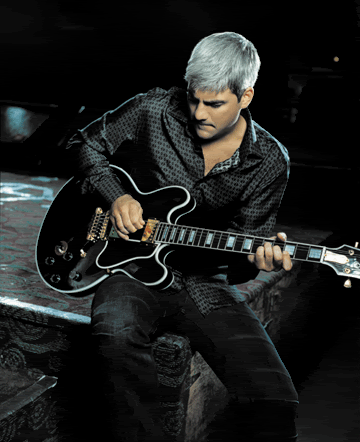 My blog has been receiving a huge number of hits lately, many inquiries regarding Jason Castro, but also a large number of fans seeking information on Mr. Hicks. The most common entry that brings them here asks the question,
Where is Taylor Hicks?
and the second highest inquiry I've seen ask about the release date for the DVD and the CD.
Idol Blues
has no more information on what is happening in the world of Taylor than any of the other Hicks blogs out there. That said, speaking of Taylor Hicks blogs, I have been seeing a decrease in the number of sites about the man. (R.I.P. TFHzone, I once loved to visit ye.) This decrease in the number of blogs and websites about Taylor Hicks could indicate a diminishing of interest or a lack of material to write about.
I will say to those seeking information on these subjects, I'd love to have something to tell you, but I am just an independent blogger with no real world ties to Taylor Hicks.
The Fanatics
have issued a post regarding the lack of Taylor Hicks' Cds available in stores. Sadly, though, with a representative like Jeanni running this particular page and carrying on like Paula Abdul once her meds kick in or out, it's entertaining but makes little sense. Jeanni brings in her trademark 'legal evidence' rant, part of it includes,
"Cause why? Well, let me just say I have my own idea's…after reading court documents from the FCC / Attorney General's office… That TPTB / SONY / Clive "snake" Davis…had paid at least 12 MILLION in fines to the FCC, well gee whiz…wonder why and for what?"
You can spot Jeanni postings anyplace on-line, the poor lass never has figured out the correct possessive formats, and it almost takes a cryptographer to try and read what point she may be attempting to make. Too, anyone who bothered to follow the Tale of Two Women Taylor Hicks' story would realize Jeanni's knowledge of legalese and her 'experts' are a big pile of - two words: Aaron Ruffcorn.
One coherent point the formerly known as "Caroline Lyders Fan Club" Fanatics brought up - the lack of radio play regarding Taylor Hicks music. Notably I've never heard Hicks played in the Dallas market on any of the radio outlets. I have heard "Do I make You Proud" while on visits to my neighborhood Walgreens. Walgreens apparently plays an assortment of
American Idol
tracks from a variety of contestants in their muzak line-up.
The background on the story regarding the lack of radio play for anything Taylor Hicks has issued has run something like this:
a) His music released to date has no place in the stations' music line-up.
b) His Cd has not been made available to the station for play.
c) It's not up to the radio stations, rather the record producers to make the material available for airplay.
d) His sound simply holds no commercial appeal.
All of the above reasons have absolutely no real world validity, all these excuses simply some type of formulated spin. Too, there are several songs in his post-Idol material that would make viable play in at least the soft rock stations' line-ups,
Soul Thing
comes immediately to my mind.
The Right Place
, the song he sang on
Regis and Kelly
is definitely another tune that should have a place in the radio line-ups. I have always been curious why that particular track has never been released as a single. This was a song supposedly originally written for Ray Charles for heaven's sake. Think if Ray had recorded it he'd been told it wasn't a radio friendly offering? Hell no. He'd perhaps be up for a Grammy or something, critics fawning all over the piece. Taylor haters be damned, Mr. Hicks does a great job on the song whenever he performs it.
It does give me pause to wonder why the seemingly shunning by the 19E group of Taylor Hicks continues. He made such an impact on and for their show. In articles I have managed to find, rumors exist that Mr. Hicks is still being held "mum" regarding being able to comment on anything
American Idol
related. That is some stringent contract. (Perhaps Jeanni and her 'experts' should go to work on that aspect...wait, nevermind.)
So, to those asking "Where in the world is Taylor Hicks?", I have no answer.