I had a mad real discussion tonight with the man I live with. He's a guy I have known for many years, he's loved me, he's hated me, he's fought with me, but he continues to say I am the only woman he's ever known worth anything. I think that's validation.
"Nothing Ever Hurt Like You" James Morrison
Lyrics to Nothing Ever Hurt Like You
"Broken Strings"
Okay Who, put my man in such a turmoil, not to mention my heart? This gorgeously handsome man who likely will prove the insane death of Me.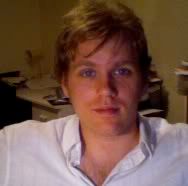 (He's Beautiful.)