Taylor Hicks tries to retain eyesight - blinded by the light. It looks like a pretty chaotic greeting for Mr. Hicks as he prepares for his time in the Broadway spotlights.
video c/o DeeDee56tay
The lights are bright on Broadway.
"Beauty School Drop Out"
video c/o Tappanga
Hicks does the '50's back comb man-do, descending from that Soda shop in the sky. Sadly the wings were a no-go but I'll give Hicks those virtual wings and a spiffy halo. I do love the sparkly glitter black suit.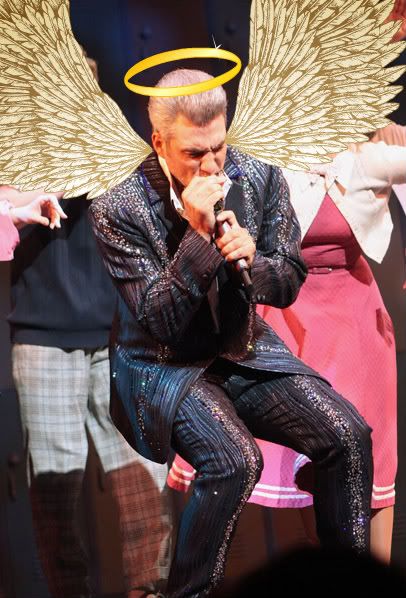 "Blinded by the Light" Bruce Springsteen
LYRICS
video c/o danumosh