Here are a few clips compiled into one little post covering some of Tay's "behind the scenes" interviews. I love that whole terminology. "Behind the Scenes" yeah, that's why it's broadcast across the 'net' and everyplace else.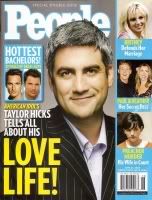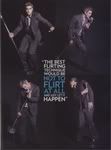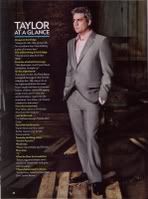 Access Hollywood's video clip
on the bachelor shoot
short but sweet.
ExtraTV.com
let's us in on Taylor's wanting to meet Van 'the Man' Morrison and record with Aretha Franklin. (Now I could definitely feel that one!)
Rolling Stone
, no Hicks did not make the cover (yet) but he did have an interview with the
Stone.
AUDIOclip from the magazine interview
. Sounds like he's fidgeting around in the studio. Uncomfortable seating arrangement possibly? He also sounds tired but he is also very honest and candid. I love his voice; singing or talking. He's smooth. Oh and he's not doing "Just for Men" commercials.
Groove on Soulman!