I'm getting this repeated "Sanjaya's family's house for sale" messages over the google lines, finally decided to check out one. Previously I've been simply deleting them, frankly I don't give a rat's ass about the kid and family selling their house in Washington state. It's just not news, but I finally had to look. Checking the article, apparently the boy's family's soon to be former house was built in 1963 with four bedrooms, two bathrooms and a bonus room with a recording studio; market price $360,000. Reasonable according to the realtor, Dennis Fletcher. I thought, reasonable? It looks rather nondescript, nothing to catch your eye about it.(picture below)
I decided to google the area and other houses on the market and Mr. Fletcher sounds spot on with his price. This particular house (photo below) is listed at $365,000 boasting of a 4 bedroom, 1 full bath, and 1 3/4 bath on .31 acres (lot size) and a total of 1940 square feet.
Apparently it is a seller's market in Federal Way. In Dallas, properties like these would be lucky to sell for less than half that asking price. Of course, Sanjaya's house comes with a studio in the basement.
Made me take pause to wonder what "this" house nestled in a sheltered cul de sac within a quiet area, stone's toss from a golf course and walking park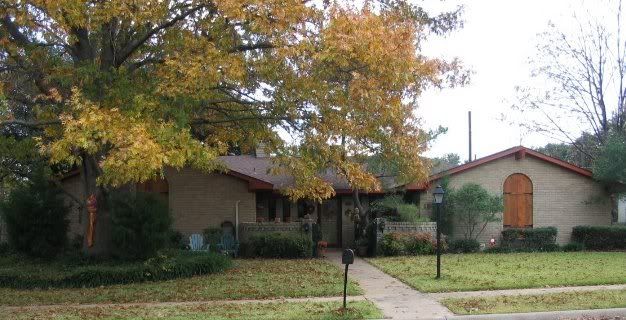 would bring with those property values. Considering it's a 4 bdrm, 2 and 3/4 bath, 2600 square foot mission house.. with pool? Photo taken last year, December 1st.
In the article that surfaced today, the realtor says Sanjaya has some 'deals' working in Hollywood, but he won't elaborate. Until the Idols come off of tour, I don't think they are at liberty to discuss anything in the works for afterwards. Considering this season's tour ticket sales are lagging behind previous years, I'd think any publicity would be good publicity.