I'm late to the dance once more. Yesterday I was sent an e.mail containing information about a young, gorgeous young man named Jimmy Rosenberg.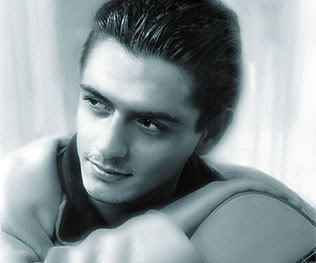 (Photo: Harry Klunder)
He's a Roma (Gypsy) Jazz guitarist, whose Bio page on his record company's site says that he comes from a Sinti family in Asten, in the southern region of The Netherlands. This clip, filmed in 1989 off of John Jeremy's British television documentary
Django's Legacy
. Mr. Jeremy simply refers to the three boys as "The Gypsy Kids", but apparently later the lads renamed themselves "Sinti".
"The Gypsy Boys":
Jimmy Rosenberg exemplifies the beauty of Jazz guitar mirroring the legendary great
Django Reinhardt
. From what I have come to understand about Mr. Rosenberg, he's been through his share of experiences with the highs and lows in life.
Introduction to the world outside his Gypsy lifestyle began while he was still in primary school; his guitar playing even at the age of 10, pegged him as a potential Django successor. At 15 he signed with Sony Classics in New York, a million dollar contract. Sadly, his father was imprisoned following killing his son-in-law, and Jimmy went into a downward spiral culminating with drug addition and squandering away his monies as well as halting his relationships with his family. Drugs, again playing a downfall in the life of a talent unmatched in his genre. Latest press data indicates that Jimmy is working on kicking the habit, and working at picking up the pieces.
The Paradiso concert
Jimmy Rosenberg in a more current video:
This concert footage shot this past May:
To purchase or get a listing of Jimmy's complete discography click
HERE
. Page still under some construction, as of September 3rd, 2007 but has CD information and reviews. You can also visit Amazon:
If you haven't already, click the link to this post to hear "Margherita". Massive talent. Real music.